noviembre 10, 2020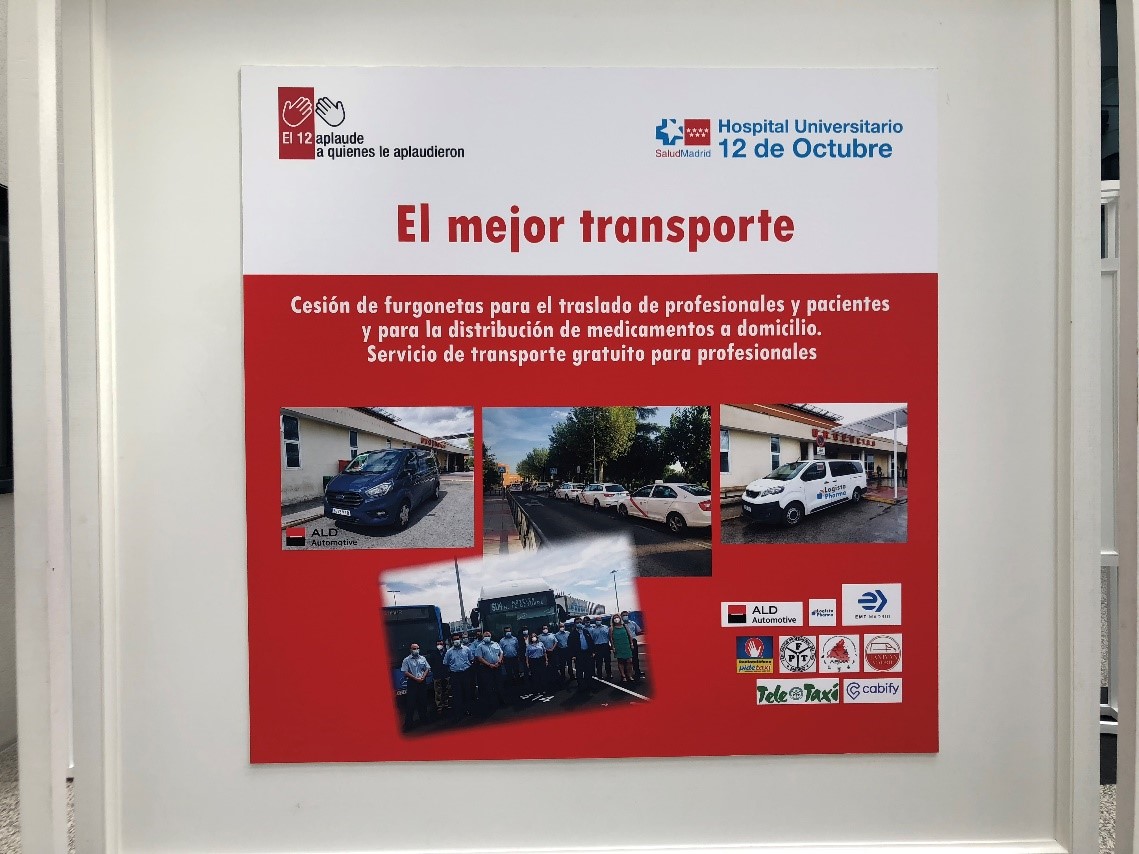 The 12 de Octubre Hospital hosted an exhibition to thank businesses, institutions and persons for their donations during the hardest times of the pandemic.
The exhibition included a sample of our own contribution under the title: "The best transport" that included a picture of Logista Pharma's Solidarity Vans. This action was set in motion at the most critical time in the fight against the virus to distribute medicines sent from the hospital to the patients' homes to prevent them from catching the virus during the lockdown.
This exhibition also displayed the messages of encouragement sent by relevant figures from the Science, Culture, Art and Sports scenes as part of the #YoTeAplaudo (#IClapForYou) campaign that is spread across Social Media.
Today, we continue to show our support to hospitals and seek excellence in providing the best distribution service.​
Para contactar con nosotros solo debe rellenar nuestro formulario de contacto. En breve nos pondremos en contacto con usted. Gracias.